New additions for 2018!
KC17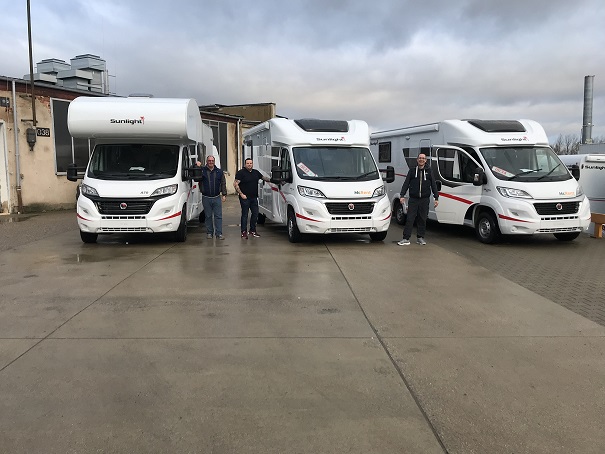 Our motorhome rental fleet has now increased with the arrival of 3 new Sunlight motorhomes. Fresh from the factory in Germany, these models will be available for hire in the coming weeks.
The arrival of these models mean we can offer an even greater choice of layouts and sizes – from a 2 berth campervan to a 6 berth family motorhome. So, whether you're planning a couple's road trip or a memorable family holiday, we'll have the ideal motorhome rental solution for you. The past year has shown a huge popularity for motorhome holidays in the UK and to Europe, and we're excited to be welcoming returning customers and new faces for 2018.
If you are interested in motorhome hire, bookings and enquiries can be made online or email katiec@prestoncm.co.uk.